3 Popular Uses of Screen Time in 2020
With two more months left in the year, 2020 is currently coming to a rough close. With the entire year affected by the coronavirus, many have been staying at home in compliance with government orders. Since said orders induced the cancellation and prohibition of outdoor events and social gatherings, people continue to connect with one another through these troubling times using the internet.
One of the most popular uses of the internet is video games, and Nintendo continues to release more awesome games for those who have a Nintendo Switch console. After the previous success of "Animal Crossing: New Leaf" on the 3DS and the released option to play as the adorable shiba-inu secretary Isabelle for "Super Smash Bros Ultimate," fans have begged Nintendo to release a brand new "Animal Crossing" game. The famed game company obliged with the release of "Animal Crossing: New Horizons" on May 21, around the time shutdown orders were implemented. The long-awaited release instantly gathered plenty of fans, both old and new, to the life-simulating "Animal Crossing" world and has provided much content and playtime such as catching creatures, decorating the island, and talking to the cute animal residents to distract players from the loneliness of quarantine.
To elaborate on the current trending video games of 2020, a game originally released in June 2018 has spiked in popularity during this year's summer quarantine due to popular creators on YouTube bringing attention to the game by recording and uploading their gameplay. "Among Us," created by InnerSloth, has reached 1.5 million users as of September. With availability on Steam and mobile devices, "Among Us" provides hours of entertainment and fun similar to the game Mafia by seeking out the impostor among your crewmates. While the boredom of the pandemic is a factor in the game's current popularity, "Among Us" is commended by users for its enjoyable concept and its lovable bean-shaped crewmates.
TikTok also continues to garner more users. The platform has only grown in popularity, with approximately 800 million users as of 2020. During the pandemic, two rumors of TikTok shutting down permanently surfaced but TikTok officially denied both as the app continues to be available across all mobile devices in all countries. Users can continue to scroll through their "For You" pages to discover new things and laugh at short videos to relieve the quarantine humdrum.
Although 2020 has posed great challenges with COVID-19 and many other issues in the world, screen time has helped many people cope. We will continue to push through to the end of the year!
Leave a Comment
About the Contributor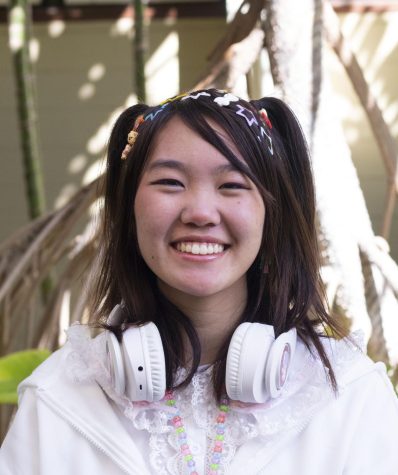 Kip G., Online Content Editor
Hi everyone! I'm Kip, this year's Imua Online Content Editor! I'm a junior, and this is my third year being a part of Imua. I joined this class in...