The Top 10 of Ridiculous Incidents at Disney Parks
If you have not been living under the sea for most of your life, you have probably heard of the famed Disney parks, known for their many attractions, distinct areas and food themes. Almost every aspect is built around the many beloved Disney characters. Although the tagline for these parks claims they are the "happiest place on earth," some ride malfunctions and park attendees make it the most ridiculous place on earth. Here are our top 10 strangest incidents that have occurred at Disney parks.
Toontown's Dry Ice Bomb Surprise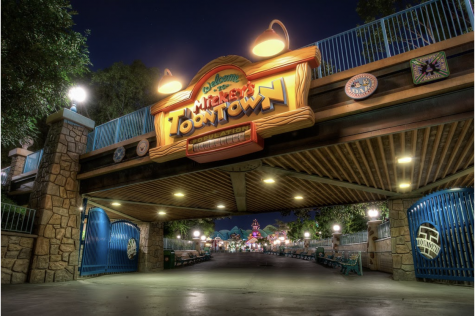 Mickey's Toontown is a Disney attraction established in 2011, and it was designed in a whimsical and cartoonish style. The attraction appeals predominantly to young children and children at heart by virtue of its unique aesthetic and atmosphere. However, that atmosphere was suddenly and jarringly interrupted by the detonation of a dry ice bomb within the attraction. The bomb had been placed in a waste receptacle and caused minimal to no damage. A dry ice bomb is a simple explosive device predominantly used for recreational purposes. A typical dry ice bomb consists of chunks of dry ice placed in a standard plastic bottle filled with water. As the ice warms, it is converted into gas and with limited room to expand eventually the bottle bursts resulting in a small explosion. Dry ice bombs can be unpredictable and potentially result in injury if not handled cautiously, though they are not incendiary and if used properly, are not especially dangerous. This particular dry ice bomb did not injure any of the park goers and only succeeded in causing disruption. Nevertheless, the area was sealed off and a police bomb squad was called to investigate as a precaution. 
Christmas Failure Parade
Christmas parades occur annually at Disneyland park. The current Christmas parade, "A Fantasy Christmas Parade," has been running since 1995, supplanting its predecessor, "A Very Merry Christmas Parade." These parades are rarely if ever interrupted, however, during one annual Christmas parade, the actor playing Santa Claus nearly fell from his sleigh, along with a number of presents and stuffed animals piled behind him. Thankfully, the cast member was uninjured as he was attached to his sleigh via a harness. Delivering presents, obviously, is not as easy as it looks.
Pepper Spray of Terror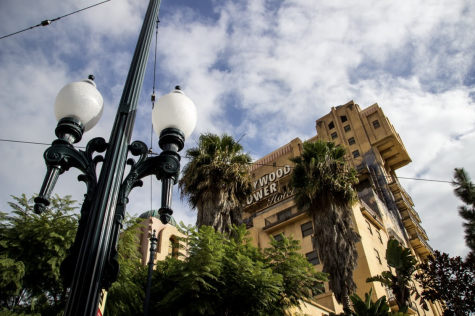 The most magical place on earth tends to bring out the best in its patrons. This is unfortunately not always the case, as was demonstrated by one man who assaulted a Disney cast member near the Tower of Terror attraction. The man, despite repeated warnings, continued to verbally berate and physically attack the cast member and was pepper sprayed multiple times. The man was forcibly removed from the park and the cast member who had been assaulted was treated for minor physical injury.
Poor Unfortunate Ursula
The little mermaid ride is dearly beloved by Disney park goers. This undersea adventure was disrupted when one of the animatronics lost its head during one of the rides, reportedly upsetting many of its younger riders. The head continued to move despite being disconnected from Ursula's body. Fortunately, Ursula has since been repaired.
Ay Caramba! Jose Carioca Passed Out on Stage!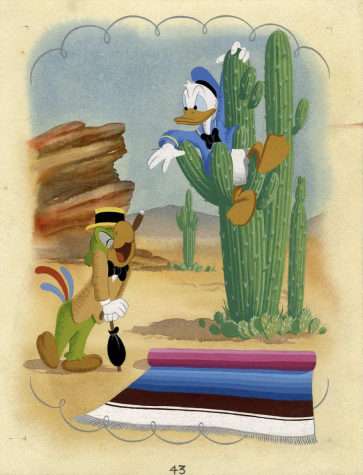 For those of you who may not be aware, Jose Carioca is a Brazilian parrot who often accompanies and appears alongside Donald Duck in various cartoons and pieces of media. He also appears beside Donald on the Gran Fiesta Tour ride within the Epcot Center's Mexico Pavilion. Unfortunately for Jose, one of his performances was cut short when he bowled over on stage. The cause of Jose's sudden fall is not certain, but it could have been as a result of any number of malfunctions and abnormalities due to the fact that animatronics are very complex machines. The Disney employees working at the pavilion proceeded to cover up the fallen animatronic with potted plants and other decorative articles.
Scraptown
https://www.youtube.com/watch?v=Sy4m3f-52gw
Hot diggity dog, another Toontown incident strikes! A family fight breaks out for reasons undisclosed, and children watch in shock as the family starts throwing punches and tugging at one another's hair. 35-year-old Avery Robinson was sentenced to six months in county jail for crimes including felony, assault and child endangerment. Avery was also seen threatening to kill two people involved in the fight–his sister Andrea Robinson and brother-in-law Daman Petrie. Whatever had started this fight in the middle of Disney's Toontown, it was surely not a happy or magical Disney experience for the little kids who witnessed the violence.
Magic Carpet…Ride?
In Aladdin – A Musical Spectacular, a fun and lively performance in California Adventure, the actress taking up Jasmine's role quickly became distressed on the magic carpet when it flipped over during a show in 2011. In the video, Jasmine can be heard clearly as she screams and cries out for help while hanging upside-down from the carpet. We suggest to keep clear of the video if that disturbs you. Luckily, the safety precautions ensured that no injuries were reported after the incident.
Sink Mountain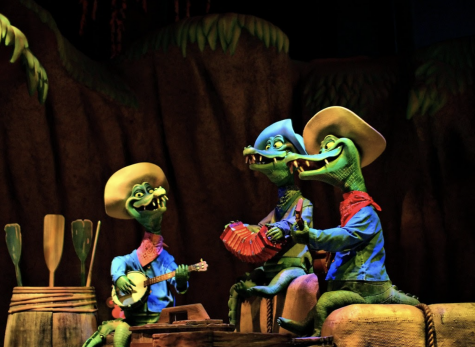 https://mobile.twitter.com/skyelaringrsoll/status/1290133785011302400
One of the most recent attraction incidents at Disneyland occurred last year when a log carrying its passengers on the beloved Splash Mountain began to sink. The passengers quickly got up from their seats and onto a platform where the animatronics put on a show. One of the passengers recorded themselves standing on the platform as the boat was completely submerged in the water. A cast member reprimanded the passengers for evacuating the log, claiming that exiting the log even as it sunk was "dangerous." This video was uploaded to Twitter, and reactions came flooding in. Some were angrily bewildered at the cast member for berating the passengers for getting off the sinking ride, while others believed it was a necessary warning for the passengers. In any case, this was not a very wonderful day for Splash Mountain!
Disney Railroad Runaway
In the early days of Disneyland where the park was fresh and newly opened, a brakeman working at the Disneyland Railroad had pulled a switch a little too early. The switch connected the main line to a siding at Main Street, U.S.A. Since the caboose at the end did not make it across the switch when it was pulled, it derailed onto the main line towards the passenger train. This caused it to swing and collide with a concrete slab due to impact. The brakeman, who was never seen again, quickly left the scene as a racket about the collision was made. Fortunately enough, there were no injuries reported from the collision.
Winnie the Pooh Slaps a Child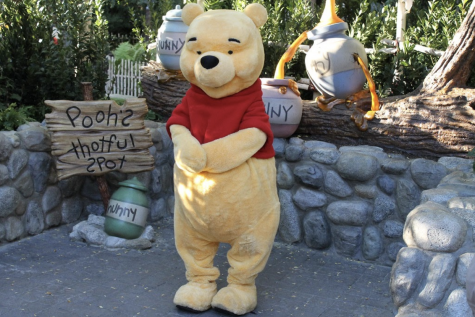 Winnie the Pooh, the iconic, lovable bear of Disney, is known to be just as sweet as honey. Unfortunately, a not-so-sweet incident occurred in 1978 where a costumed worker taking the role of the friendly bear was put on trial for causing 10-year-old Debbie Lopez's recurring headaches after a blow to the head from a yellow paw at Disneyland.
Winnie's performer, Robert Hill, was put on trial for supposedly slapping the little girl into a critical condition. Hill claimed that the girl had tugged lightly on the costume, then he turned around, accidentally making contact with the girl's head. To prove his testimony to be true, Hill was then asked by the jury to demonstrate what he could do in the Pooh costume. As the jury observed Hill dance and wave at the Disney park, they determined that the costume was designed to Hill's disadvantage. The arms were much too low to the ground, therefore making it physically impossible for Hill himself to slap the child intentionally. In the end, the jury ruled that Hill was not to blame for Debbie's injury.
Leave a Comment
About the Contributors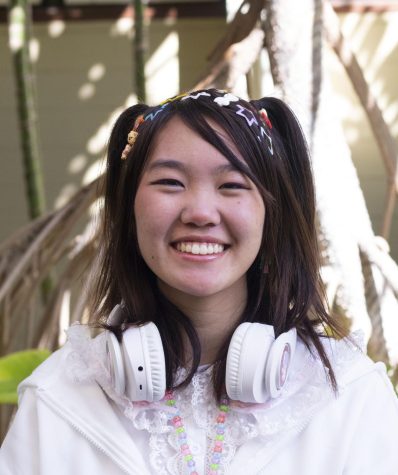 Kip G., Online Content Editor
Hi everyone! I'm Kip, this year's Imua Online Content Editor! I'm a junior, and this is my third year being a part of Imua. I joined this class in...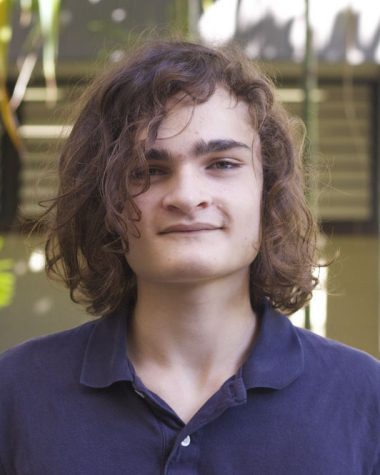 Jude H., Editor-at-Large
Hi, I'm Jude, a junior and the Editor-at-Large here at Imua. I initially joined Imua back in my freshman year here at 'Iolani as I wanted to improve...