Controversy Surrounds Rupaul's Drag Race Season 12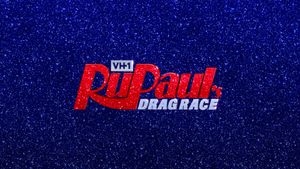 RuPaul's Drag Race is a reality tv show where a group of drag queens compete to become the next drag superstar, and the Drag Race fandom has amassed a huge global following ever since season one aired in 2009. The talent, lip-syncing and fashion of oncoming contestants rise with each season that airs, so many were excited for the drama and comflama of season 12 after a couple months of no Drag Race or Drag Race spinoffs airing. However this season has been kind of clunky ever since the disqualification of season 12 contestant, Sherry Pie.
Joey Gugliemelli, better known by her drag persona Sherry Pie, admitted to sexual misconduct on a facebook post on March 5, less than a week after season 12 aired on Feb 28. In the weeks leading up to her post, several men came forward with their stories about Gugliemelli posing as a casting director, asking these men to send her videos of themselves doing embarrassing things. In response, World of Wonder, who produces Rupaul's Drag Race, made a statement on March 6, the day episode 2 aired, announcing the disqualification of Gugliemelli.
Unfortunately, season 12 was shot last year, so Gugliemelli's confession and disqualification is after the fact. The only thing World of Wonder could do, was edit out as much of Gugliemelli as they could in order to continue airing the season as expected. And that's when the clunk began.
After winning his first episode, it was clear Gugliemelli was going to stick around for a while. In conversations between the other queens, Gugliemelli might pop up in the background once or twice, but producers never put in shots of him saying anything unless it's integral to the conversation. It's awkward because his brief pop-ups are enough to remind you that he's there, that he's intentionally being edited out and that he's a sex offender. Nonetheless, his runways were very polished and the little air time Gugliemelli got showcased his skillful acting, dancing, singing and improv skills. It's hard to not like or at least respect Gugliemelli for his talent and very apparent preparedness for drag race, but out of respect for his victims, people, including me, are keeping our giddiness to ourselves.
Gugliemelli made it to the top four with two wins under his belt. It's a shame that he robbed someone of their chance to win, in particular, Jackie Cox who was fourth runner up. It's also a shame that he ruined the hard work of his fellow season 12 contestants and tainted their season. Currently, no charges have been pressed, and Gugliemelli was receiving treatment.
Leave a Comment