A Life's Journey: Finding What Drives Boston College's Director of Admissions, Grant Gosselin
Liam M., Online Editor-In-Chief
March 27, 2020
     Some people find themselves in the unique position of providing future opportunities for others in order to further their own careers. This is especially true in the world of higher education, where educators work with students to ensure they are receiving the best knowledge possible for their particular career. Additionally, there is the equally important and yet sometimes unnoticed job of admitting the students into institutions in the first place. College admissions officers are tasked with deciding which students are the best fit to enhance their specific school community and which are better suited for a different setting. While it may seem like a daunting and cruel task at first, the admissions process is truly a guide for students to find which university is best for them and which environment they can best learn in. Officers help students find their way, and there may be no better example of an admissions officer who wishes to guide students toward success than Grant Gosselin. Currently the Director of Admission at the prestigious Boston College, Grant has chosen to live his life by wanting to help others discover their own paths.
Humble Beginnings:
     Growing up in rural New Hampshire, Grant's own path in life seemed murky at a young age. Living in a small town of about 800 people, there were not many options obvious to him growing up.
     "We were relatively sheltered as children," Grant explained. "We lived in a town where we had 8 kids in my eighth-grade class and had to ride a bike three miles to get to a friend's house."
     Grant grew up in a stable household, with an engineer father and a stay at home mother who took care of him, his older brother, and his younger sister. His father in particular had the greatest influence on Grant's future, but not in the way of inspiration. 
     "My father hated his work," explained Grant. "I watched him, throughout my high school career, in a job that was really taking a toll . . . So for me, I wanted to find something that really brought me joy."
Guiding His First Community:
     It was in high school that Grant began to find joy in his work after moving into a regional school on the border of Massachusetts. The new student body was one of the largest communities he had ever been a part of, and he quickly took the opportunity to engrave himself among his classmates by becoming class president in his freshman year. Grant would hold this position throughout high school and later became the Editor-In-Chief of the school yearbook while also being captain of the track team. 
     "I was the new kid joining the group," explained Grant, "and it allowed me to take on some leadership roles. As I worked through high school, I was able to get involved pretty significantly, and I think that those leadership roles I had early in life set me on a path where I wanted to have a leadership role in my career."
     From his roots in working with his community, Grant initially considered careers in broadcast journalism or guidance counseling. He was so committed to journalism, in fact, that he primarily applied to universities with well-known communications programs. However, after thinking about his financial situation pragmatically, Grant came into a new conclusion heading into college.
     "I had aspirations of making a lot of money. That was a goal once I got into college. I'd grown up in a lower-middle-class family, so we had what we needed but we never had a lot. At that point in my life making money was what was most important to me."
     With money as the top priority, Grant ultimately pursued a business degree at Boston College, knowing that he still had the option to pursue a graduate degree in journalism later in life.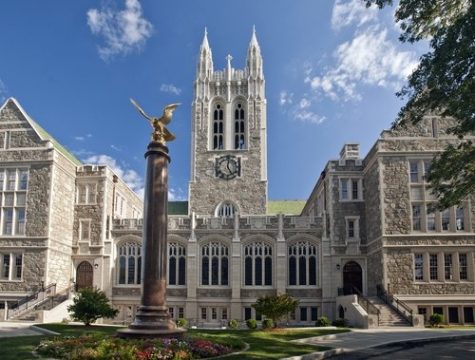 An Admissions Officer's College Journey:
      While in college, Grant continued to find ways to be a voice for his college community. In fact, he first discovered a love for admissions after volunteering at the Boston College admissions office during freshman year. He continued working with admissions until senior year and ultimately became head of the tour guide program and student admission program.
     "[Admissions] really got me excited," explained Grant. "I just loved the work and being able to talk to prospective students who were in my position not too many years prior. Like me, they were just really trying to figure themselves out in the world and explore and challenge themselves."
     Just as he had once led his high school community, Grant once again rekindled his passion for guiding students after seeing what he could do for the younger generations of Boston College attendees. His passion was so great in fact that although his undergraduate degree landed him a guaranteed job out of college with General Electric, Grant turned the offer down in hopes of finding a career in admissions. Turning down the job seems puzzling at first considering he went into college looking to make money, but after helping so many potential students find their way in life, Grant found a greater sense of purpose in helping others reach their aspirations. Grant himself was limited in his awareness about the college process as a high school senior, with his mother never having attended college and his father having studied at a military institution. Remembering that, Grant strove to become a resource for students to learn from.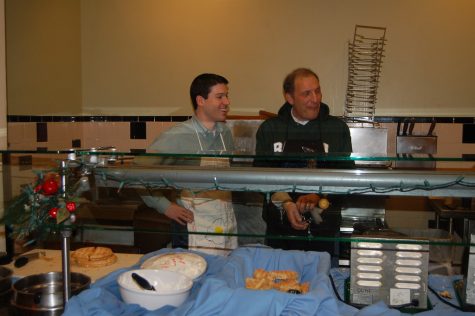 Taking Passion to the Job Market:
     However, money was not completely out of the picture, and knowing that higher education was not a lucrative field, Grant set a personal goal of becoming an admissions director by age 30. Even before graduating from Boston College, he applied to institutions in the area such as Boston University and Northeastern, hoping to get his name cycling around the industry for an entry-level position. After weeks of applications and interviews, Grant finally landed his first job with Babson College, a small institution of around 3000 students at the time. He began 10 days after graduating under a 10-month trial position which sent him to college fairs and had him read student applications. His first academic year went well, and as luck would have it, a permanent role opened up. Grant seized the opportunity to stay with Babson, taking on the new responsibility of overseeing all admissions interns, the transfer student admissions process, and the Presidential Scholar Program. Beyond making great strides in his field, Grant continued to love his work and eventually improved his resume by taking a position with his alma mater after two years at Babson.
     After returning to Boston College, Grant spent most of his efforts managing international recruitment, marketing, and outreach to gain more working experience while diversifying the student body. In the late 1990s, not many institutions prioritized international outreach, and at the time Grant was hired, only 25 international students had enrolled at Boston College the previous fall. Being from a small town, the prospect of creating a well-rounded student body intrigued Grant, and he was able to raise the international student population to 100 by the mid-2000s. At the same time, he earned a graduate degree in higher education on campus to learn more about the admissions field academically. After spending seven years learning from and working with Boston College, Grant was finally ready to take his next step in becoming a director with an offer from Babson to become the Dean of Admissions.
     "I was 31 years old so I didn't quite meet my goal," said Grant jokingly, "but I was close." 
     Because Babson was such a small school, Grant used his experience with Boston College to expand the student body. 
     "I was able to take a lot of what I had learned about international recruitment and marketing, and really leverage that for Babson," explained Grant. "At the same time, there were things that I was doing for the first time that I hadn't done before in terms of the outreach efforts to alumni and multicultural recruitment efforts. I was certainly learning as I went, but I was also able to bring a lot of experience with me."
     For his first six years, Grant focused on undergraduate admissions and was very successful with his team, creating growth at a time when most colleges were declining in population due to the 2008 market crash. Afterward, Grant was promoted to Vice President and head of the graduate admissions office. He held the positions for two years, however he realized that something was missing from his work. Grant lost the sense of purpose he enjoyed while working with undergraduates.
     "[Working in graduate admissions] was fun. It was interesting and I learned a lot, but again I lost that joy. Working with 26, 27, 28-year-olds is different than working with 18-year-olds because that notion of helping students figure out their journey is lost. An MBA student, they're trying to get to their next point in their career. They know what they want to do. You're not really changing their lives, you're just enhancing it."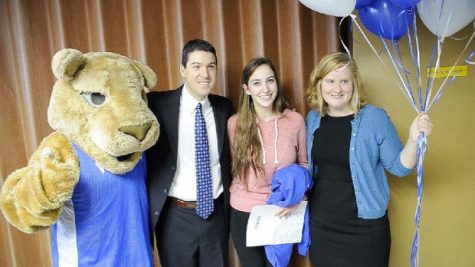 Grant would ultimately choose to leave Babson for the final time and pursue his passion in guiding the youth, this time at Wheaton College. Grant was once again given a Vice President position, however, the leadership team was smaller and he felt that he could finally make a larger difference in the school community. He set records for the largest three classes ever enrolled and once again expanded international student markets during that time to continue to make the community a place for all people.
     "I wanted a student body with the widest possible range of backgrounds and talents," explained Grant. Looking back at his own college experience, Grant remembers the valuable lessons he learned from his own roommate. "I was a very sheltered high school student from small-town New England, and my roommate went to the largest high school in Massachusetts. He was an African American student, and I had never grown up with any African Americans in my whole town. We were put together and we learned a lot from each other's views and preferences."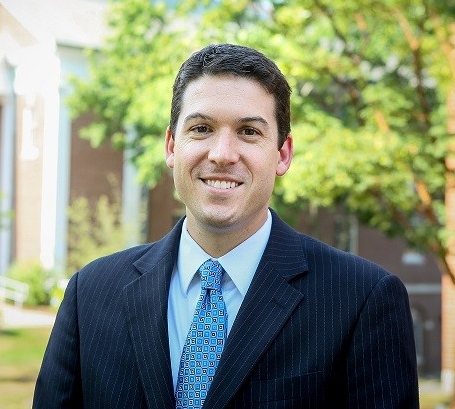 Coming Back to Where It All Began:
     Everywhere Grant has landed, he has been able to simultaneously expand upon his student community while also learning valuable lessons from each institution. After 21 years of successful ventures, he has finally come back to Boston College, taking the position of Director of Admissions in 2018 which he still holds today. His work in diversification and creating quality communities is as true today as it was 15 years ago, but what truly separates Grant as one of the best admissions officials in the country is his continued love for students. He wants nothing more than to guide the future generation of students down a path that calls them, and it shows in the new policies he has helped implement. 
     After seeing the competitive nature of colleges today, Grant decided to make Boston College and Early Decision school rather than EArly Action in order to help students put extended thought into their decisions and truly find their best fit.
     "We could certainly have 60,000 applicants if we wanted," explained Grant, "but that's just not been our approach. We implemented Early Decision this year, knowing it would actually result in a smaller applicant pool. We're working to help students focus their approach more intently and help them make smart choices. Early decision for us is a way to really help students focus more and not throw a bunch at the wall and see what sticks."
Finding a True Calling:
     Looking back, Grant could have taken a less risky path in life. He could have followed the money early and worked with General Electric, making much more than he did at Babson. However, he followed his love for guiding communities and has ultimately found more happiness and success pursuing his passions than he ever would have chasing money. He has made a career out of guiding students through life, helping them find their own paths while also furthering his own journey. Truthfully, Grant Gosselin, along with everyone else who works in college admissions, will never be sufficiently appreciated for what they do. While most students view college as a necessity to achieve financial success, admissions officers like Grant understand it as a place for students to grow with fellow classmates and find purpose in life.
     As Grant put it himself, "Boston College is an institution where we focus on student vocation and helping students try to find what the world needs them to do. We talk about the intersection between your God-given talents, what brings you joy in life, and what you think the world needs of you. If you can find that intersection where you can do all those things with the same career, then it really can be a vocation and not just an occupation."
     In his life's journey, it is only fitting that Grant found his vocation to be helping others find their own calling.