Hawaii Native Tua Tagovailoa Looks Toward a Bright Future in the NFL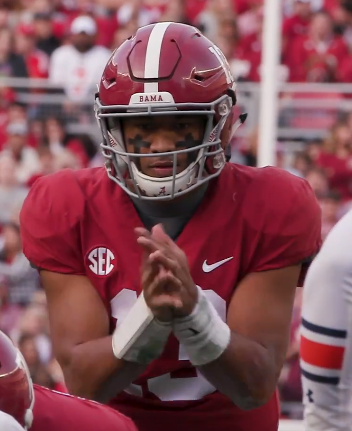 Tua Tagovailoa has officially declared for the 2020 National Football League Draft. A native of 'Ewa Beach, Tagovailoa played at Saint Louis School—the ninth ranked high school football program in the nation, according to MaxPreps Rankings. Playing against many local teams, he dominated the passing and rushing games, no matter the defense. 'Iolani Football's Defensive Coordinator Delbert Tengan recalls the difficulty in game planning for such a versatile threat.
"His ability to read the defensive coverages, pass accurately and scramble out of the pocket made defending that Saint Louis team very difficult," said Tengan. He added that Tagovailoa's physical maturity was so great, that he was more well built than 'Iolani's defensive linemen.
A standout 4-star high school recruit according to ESPN, Tagovailoa was one of the top-projected quarterbacks in his class. He received scholarship offers from numerous universities, including Oregon, Washington, Louisiana State University, Florida, and Louisville before committing to the then Football Bowl Subdivision Champion, the Alabama Crimson Tide.
As a freshman at one of the nation's top programs, Tagovailoa had a lot to learn. Beginning as a backup to quarterback Jalen Hurts, he familiarized himself with Offensive Coordinator Steve Sarkisian's play calling and Alabama's pro-style offense. However, it wasn't until the closing moments of his freshman season that Tagovailoa truly displayed his superstar potential. In the 2018 College Football Playoff Championship game, Hurts struggled early with multiple missed targets and three-and-outs. With the championship on the line, Head Coach Nick Saban put Tagovailoa in for Hurts in the crucial final moments of overtime. His first attempt at throwing the game-winning pass resulted in a sack, but he quickly bounced back, throwing a 41-yard pass to receiver DeVonta Smith to win the game. The following year he continued to evolve, dishing passes and finessing his way around the pocket to lead his team to another CFP Championship, this time as the full-time starter. However, they were shut down by Clemson, 16-44.
After the loss, Tagovailoa continued to dominate the Southeastern Conference with his powerful arm and pinpoint passes. In the 2018-2019 season, he set the new NCAA, FBS season passer rating record at 199.5. He continued to be a dominating force, which culminated in a collection of awards, including the Walter Camp Award, Maxwell Award, and second-place in the Heisman Trophy Voting. Shooting up from a backup quarterback to a national phenom, he set the football world on fire, with football analysts preaching #TankForTua2020 to struggling NFL teams.
Although Tagovailoa has had phenomenal games in the past, his injuries have sidelined him and lessened his high aspirations this season. While playing against Mississippi State, he suffered a fractured posterior wall in the hip along with a dislocated knee. He will need six to eight months of solid recovery time, and might perform at a slightly lower level for the rest of his career.
Tagovailoa is a gamble for many NFL teams, however he is projected to be a high pick in the first round of the NFL draft, and teams must consider his long-term potential. His prolific passing is sure to win games for any team that drafts him, but his recent injuries bring his durability into question. Some say that he will come back stronger and dominate the NFL. Coaches and executives may have their doubts, but Tagovailoa himself has expressed confidence in entering the draft and the league healthy.
"I'd say I'd be prepared for it, but with the way things look on an MRI about two weeks ago, everything looks good," said Tagovailoa. However, Stephen Ross, owner of the Miami Dolphins, doubts he will have a bright future coming out of the serious hip injury. Will Tagovailoa have abundant record-breaking moments in the NFL, or will he be looking up at the stadium lights sitting on the injured reserve?
Leave a Comment
About the Contributor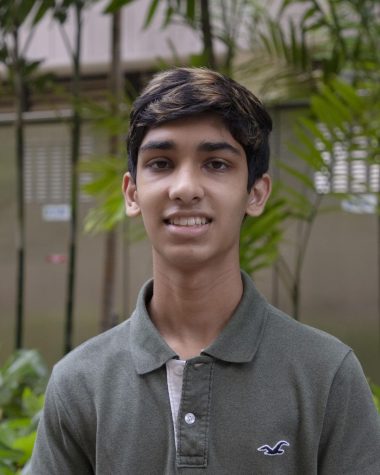 Devin P., Online Editor-in-Chief
Hi, I'm Devin! I am a junior and this is my fourth year as a member of the Imua Newsroom and I will be this year's Online Editor-in-Chief. I was previously...