Vegetarianism and Veganism at School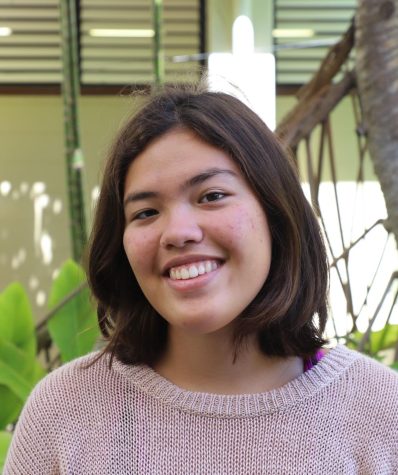 More stories from Skye B.
     Hawai'i is a melting pot of cuisines, but a rapidly growing group of people still find their meal options limited: vegans and vegetarians. More people are staving off meat than ever, with a 17% growth in plant-based alternatives last year alone. From the classroom to the cafeteria, 'Iolani has kept up with this trend by providing more vegetarian and vegan food choices.
     The cafeteria currently provides four meal choices for students daily including one vegetarian option. For even more options, students need not look further than the Fresh Connections cart and snack bars for easy, on-the-go meals. In an effort to appeal to more students, The Fresh Connections cart began to stocking wholesome, vegetarian food items such as fresh tofu and fruits with peanut butter. This, combined with the cafeteria's efforts to source food locally, allows for more fresh food for all students.
     A survey of Upper School students revealed that 71%of students would purchase the new meal options in the Fresh Connections cart, while 14% would try them at least once. Though some had financial concerns, overall the surveyed students were supportive of more vegetarian and vegan options. Mr. Kevin Wada, the General Manager of Sodexo at 'Iolani,also approves of the recent changes and is pleased with the students' reactions.
     "Everything now is new and exciting, and there is always something that is evolving, in general. Every year we evaluate how we did and where we can improve upon, and student feedback is always important and welcomed," said Mr. Wada.
     To further expand the school's vegetarian menu, a new vegan option will arrive in October. The popular "impossible" burger, originally introduced to Hawaii by Burger King, will be making an appearance in 'Iolani's cafeteria. Though solely plant-based, the Impossible Burger imitates a traditional hamburger, looking and supposedly tasting like real beef. It even has red "blood" inside, made with soy leghemoglobin. The item poses a healthier alternative to a traditional burger with little to no sacrifice in taste. Many students, vegan, vegetarian, or otherwise, will be excited to hear about this new menu development.
     'Iolani is always trying to provide students with tasty yet nutritious meals to fuel their learning. Whether vegetarian, vegan, or omnivorous, all students should have access to food choices that suit their needs and wants. 
Leave a Comment
About the Contributor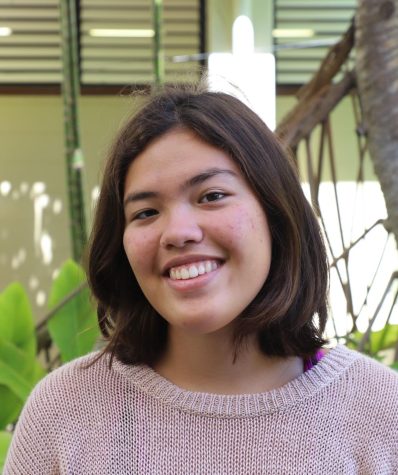 Skye B., Print Editor-in-Chief
Hi, my name is Skye! I joined Imua in 8th grade because it was the only available writing elective, and I stuck with it because I love the journalistic...