Hawaiʻi Sustainable Development Course Coming to ʻIolani Classrooms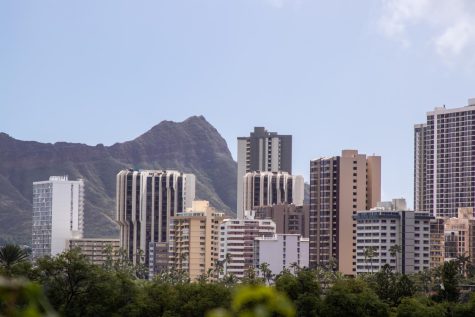 'Iolani School is constantly increasing the many opportunities for students to explore their wide range of interests. An example of this is 'Iolani's expansive history department, which allows students to pursue a variety of different avenues including contemporary issues and entrepreneurship. Next year, a new history elective named Hawai'i Sustainable Development will be offered to 11th and 12th graders. This new course is split into two parts, Hawai'i Sustainable Development I and Hawai'i Sustainable Development II. The class will be taught by Ms. Sarah Johnson, who has a lot of experience in this field of study and also teaches Global Politics. A variety of different topics and issues surrounding sustainable development will be addressed through the use of targeted readings and insightful discussions. 
The Hawai'i Sustainable Development course is framed in the Aloha+ challenge, a set of state-wide commitments and goals "to achieve Hawai'i's social, economic, and environmental goals by 2030." Three of the goals from the Aloha+ challenge will be covered in the first part of this course, and three other goals will be addressed in the second part. Hawai'i Sustainable Development I will cover the goals of smart sustainable communities, solid waste reduction, green workforce and education. Hawai'i Sustainable Development II will talk about the goals of clean energy transformation, local food production and consumption and local resource management. Ms. Sakuda, the Director of Community & Civic Engagement, says that "students are going to be given insight and tools for civic engagement," in this new course. 
There are many layers to each Aloha+ goal covered in this new Hawai'i Sustainable Development course. The first Aloha+ goal covered in Hawai'i Sustainable Development I, Smart Sustainable communities, is not only about economic prosperity and affordability of housing, but also about fostering sustainability and appreciation for the land. The second goal of solid waste reduction aims to increase recycling and the amount of waste that is diverted from landfills. The final goal covered is green workforce and education, which hopes to achieve "equitable access to education and jobs" around the state. 
Clean energy transformation, the first goal that will be discussed in Hawai'i Sustainable Development II, intends to decrease greenhouse gas emissions and petroleum use. This goal also hopes to "achieve 70% renewable energy for the electricity sector, with 40% from renewables and 30% for efficiency, with the goal of 100% by 2046." The second Aloha+ goal, local food production and consumption, will make efforts to move the state to support farms and agriculture in Hawai'i as well as double the amount of food produced locally. Lastly, natural resource management is the goal to increase management for native species and marine habitats, as well as increasing Hawai'i's fresh water capacity. 
Students, including those not already in 11th or 12th grade, have shown interest in taking this class. When asked about this new course, Henry Barringer '26 replied "It seems like it would be an interesting experience, and that it would allow for more future opportunities on [the] island."
Leave a Comment
About the Contributor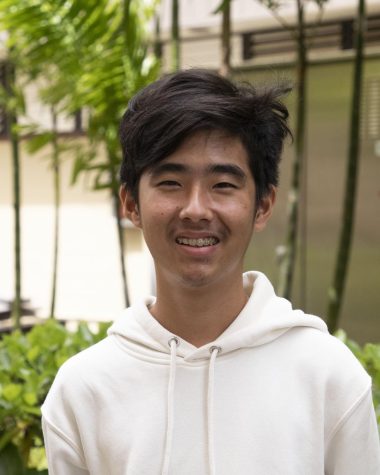 Joshua O., Staff Writer
Hi, my name is Joshua and I'm in 9th grade. This is my fourth year at 'Iolani but my first year in Imua. I joined Imua because I wanted to try something...