K-pop VS. Kakao M — What Happened on Spotify?
The K-pop, or Korean pop music, genre has garnered many fans since the mid-2000s. As you explore the internet or hear the excited squealing and blabbering of your siblings or friends, you may have come to know the K-pop artists whose music is streamed by avid fans around the world!
With this overwhelming support from fans, one might think that it is nearly impossible for these songs to ever disappear from an adoring fan's playlist. Unfortunately, a devastating day for many K-pop fans occurred on Sunday, Feb. 28 of 2021. Kakao Entertainment Corporation, a core music distributor in Korea that managed nearly 40% of popular Korean artist's music in 2020, could not reach a conclusion on renewing the global licensing agreement with Spotify. Ultimately, this meant that an extensive library of various K-pop artists' music had been taken off of Spotify, no longer available to stream. To name a few artists' who were affected, Loona (stylized LOOΠΔ), Seventeen, MONSTA X, MAMAMOO, GFriend, Apink, Astro, Cherry Bullet, Momoland and IU were among the list of many Korean artists who had only a few pieces of their discography left on the app. With the removal of these songs, fans were devastated to find that their playlists were devoid of their favorite tunes. LOOΠΔ's fanbase, known as Orbits, mourned for the twelve-member girl group's iconic song "Butterfly," the very song that gathered new Orbits worldwide and established LOOΠΔ's overwhelming and powerful presence in K-pop. As an Orbit myself, I was not sure how much longer I could go without being able to stream "Butterfly."
It seemed that Spotify and Kakao Entertainment had been working together to renew the global licensing agreement in order to keep the songs on the platform, but to no consensus. This was most likely due to Kakao Entertainment's desire to remove Spotify from the streaming service competition within Korea in order to keep users on Korea's most prominent streaming services, Melon and Genie. Considering Spotify had launched in South Korea earlier this year, it seemed that removing songs from the platform would prevent customers from abandoning Melon and Genie.
Adding on to the backlash of the situation, fans of these Korean artists continued to criticize both Kakao Entertainment and Spotify for their actions. On one hand, artists who had their songs removed were not warned or informed by Kakao in any way that their songs would be deleted from Spotify at the end of the licensing agreement. While this lack of communication makes it easy for fans to blame Kakao for the missing songs, Spotify is also suspected of forcing Kakao Entertainment to sign agreements of a new domestic contract relating to Spotify's launch in South Korea. In this accusation, Spotify had denied renewal of the global contract although Kakao Entertainment offered it as an option.
Fortunately for fans worldwide, Spotify and Kakao Entertainment finally reached an agreement about the song distribution on Mar. 10. All of the songs removed from artists' profiles returned, available for streaming! Both Spotify and Kakao Entertainment made a public statement online that they will continue to let fans around the world enjoy their favorite songs from their favorite artists, whether it be through Spotify or Korea's music streaming services. 
Leave a Comment
About the Contributor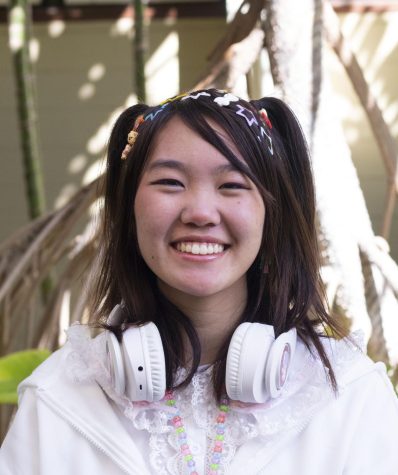 Kip G., Online Content Editor
Hi everyone! I'm Kip, this year's Imua Online Content Editor! I'm a junior, and this is my third year being a part of Imua. I joined this class in...