Happy Thanksgiving?
Due to COVID-19 restrictions, Thanksgiving weekend may look different in 2020. Thanksgiving is a more COVID-friendly holiday than Halloween and Christmas because it is all about spending time at home with family and relatives. However, paired with the Black Friday shopping that follows, it is one of the busiest stretches of the year. According to AAA, in 2019, 55 million Americans traveled 50 miles or more on Thanksgiving weekend.
"Turkey Day" is approaching at a difficult time because of the rising COVID-19 cases in the U.S. It is also the time of year where many college students go back to their hometowns, posing a varied risk level. Thanksgiving will have to be adapted to the pandemic with smaller gatherings involving only close friends and family. The Centers for Disease Control and Prevention (CDC) suggest that families should consider the community they reside in when making plans. Short outdoor gatherings are also significantly safer than indoor and long-duration gatherings. Wearing a mask, washing hands and socially distancing before and during the gathering are always recommended. The good news is that the Macy's Thanksgiving Parade will continue, just with some adjustments. The two-and-a-half-mile route will be a television-only production with no crowds gathering. Most of us watch the iconic parade on television anyway, so few will miss out on the floats.
Black Friday, however, is one of the least COVID-friendly holidays, characterized by crowded stores, long lines, and hustling shoppers. This year raises the question, "Will stores even be open?" If open, retailers will be responsible for creating a safe environment by ensuring social distancing and increasing hygiene protocols. Everyday stores such as Walmart, Target and Best Buy will be open in most areas. Along with many others, they had at least two days in October or early November where consumers could purchase items at Black Friday prices in an effort to thin out possible crowds. Furthermore, expect a "cyber weekend" as stores' websites have stocked up on delivery items.
Despite restrictions, there is no reason why the long weekend cannot be a fun one. The most important thing is that we get a long weekend to escape work and school while also bonding with family and creating lifetime memories.
Leave a Comment
About the Contributor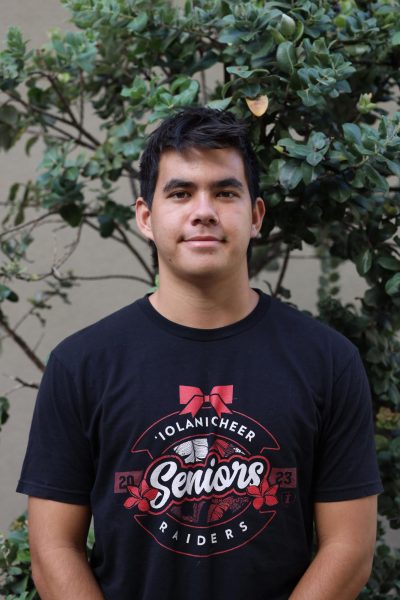 Makai M., Social Media Editor
Hi, I am Makai! This is my fifth year in Imua. I joined in 8th grade and have been a part of the class ever since. I currently serve as the Social Media...