Global Trade Overview 2000-2020
As the pandemic continues to affect growth on all scales from lost industry revenue to lost small business growth, many fail to realize its effect on global trade. Global trade involves countries and their interactions with each other beyond an economic level to the point of a socioeconomic level. Once the social factor comes into play, the large industry magnates cannot always take the headlines as the working class outnumbers them by far. Global trade, since it involves both people and business, was mostly impacted in the form of shutdowns during the pandemic. This does not incorporate trade tensions which, in tandem with shutdowns, have devastated global trade. The pandemic put forth challenges in economic measurements to measure global trade, according to the World Trade Organization. However, it is crucial that we do turn to data to somewhat see the effect of the pandemic. The majority of the following data is from the World Trade Organization, an intergovernmental entity that does research and produces data results from their studies concerning the regulation of trade between nations. Experts are consulted along the way in their studies. However, since they provide mainly statistics, they have a high level of credibility and low level of bias. 
Directly relating to the pandemic, trading goods such as pharmaceutical products and medical devices have been crucial to nations protecting their population from the virus in 2020. In March and April, as cases began to spike in the United States, ventilators were in high demand. So much so that one governor compared it to states bidding against each for something on eBay. Later, ventilators were imported from places like China, and already-running ventilators were circulated within states to areas of demand. 
Another issue at the forefront of news today is climate change. Countries are gathering together and trying to devise plans to combat this gargantuan problem. One part of the plan involves greater use of renewable energy. Regarding wind energy goods such as turbines and other parts, they have seen a 14-fold increase in trade from the years 2000-2019. This highlights the demand of wind energy, although some people oppose it due to the possible harmful effects it could have on nature, particularly birds. In addition, the exports of solar-powered energy goods have doubled since 2005. Hawaiʻi leads the nation in terms of renewable energy with 33% of electricity coming from rooftop solar. Hawaiʻi has a tropical climate which can support solar energy, but states in other areas only see sun a few months out of the year, hence why they do not see the long-term benefit in their investment. Even more recently, from 2016-2019, solar battery sales have increased. During the day, these batteries are charged by sunlight, and at night the energy accrued is available to use. Therefore, sunlight can be used to power a home throughout the day. All of these renewable technologies have a promising future. 
Non-renewable fuels, which have been volatile throughout the 21st century, have faced a steep decline in price and sales during 2020. Considering supply and demand, there had been a greater supply and a significantly lower demand than usual. Normally, cars and jet fuel provide business for the fuel industry, but now they do not. Due to quarantine restrictions and many working from home, the need for transportation is not as great. Many predict that for the fuel industry to rebound it will take several years even after the pandemic begins to wane. 
Moving into service industries, the majority have taken a blow. These include restaurants, salons, carnivals, etc. When these businesses lose money in revenue, there is almost no way of recovering it. However, service industries that transitioned effectively to remote working, akin to the information technology industry, were still able to sustain decent revenues. IT in India, Ireland and Ukraine had a small increase in revenue during the early months of 2020. Again, thinking from a supply and demand perspective, since many people are working from home and countries are implementing new programs, IT is needed to solve many of the issues. For example, when the state of Hawaiʻi needed to step up quarantine waiver and testing approval programs, they were done through websites. In order to create and manage these websites, professionals in the IT industry are needed. 
From the beginning of the 21st century to the current day, changes in industry have been occurring at rapid rates and many industrial growths projected for this year and future years have been set back by the pandemic. However, as humanity thinks outside-the-box, problems we face will continue to be solved, and along the way many industries will be needed. 
Leave a Comment
About the Contributor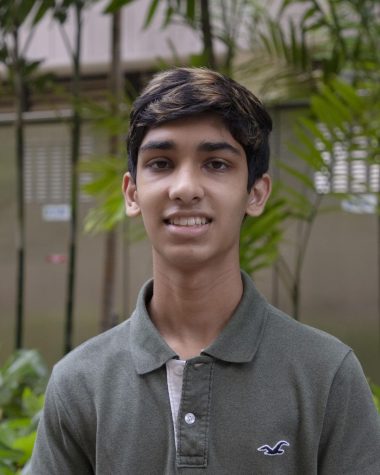 Devin P., Online Editor-in-Chief
Hi, I'm Devin! I am a junior and this is my fourth year as a member of the Imua Newsroom and I will be this year's Online Editor-in-Chief. I was previously...