A Look into Race, Politics and Journalism with 2022 Keables Speaker Mr. Jamelle Bouie
'Iolani School was excited to welcome the 2022 Keables Speaker Mr. Jamelle Bouie, a New York Times columnist and CBS News political analyst, to campus this past week. Mr. Bouie, traveling to 'Iolani School all the way from Charlottesville, Va., spoke in numerous history and English classes including AP United States History, AP United States Government and Politics, Race and Social Justice Literature, Global Politics, and English 10. In addition, he was the speaker for each of the Upper School chapel days. 
Speaking in Race and Social Justice Literature, Mr. Bouie shared his insight on "race" as a structural, institutional, and social issue that has defined human interaction for centuries and continues to do so today. Whether it be the intricate distinction between Irish and white for a man living in fourteenth century Europe or a distinction between skin color for a colonial American, as Mr. Bouie says, the underlying roots of racism have maintained themselves for longer than most think. Today, the concept of race has led to discrimination towards certain groups in housing, jobs, and voting rights, among others. Citing the runoff elections for the senate race in Georgia, Mr. Bouie stated that a simple issue like voting lines demonstrate larger, systematic racial divisions. Inner-city Georgians, a majority of whom are African-American, living in Atlanta face significantly higher voting lines than white, suburban Georgians. Despite these long waiting lines, inner city residents have a genuine desire to elect a representative who will support both their current and future plight. As many news sources report, the Georgia senate runoff is seeing a historic amount of votes being cast suggesting that long voting lines are simply a setback, not an overarching hindrance. Nevertheless, political action is imperative against such a circumstance that undermines democracy. According to Mr. Bouie, we must be naturally compelled to revolutionize society in a fashion that supports democratic ideals. Therefore, he uses his personal column as a means of not only conveying a message, but also calling for appropriate action. Whether or not the action taken satisfies Mr. Bouie's intent of finding a way to "demystify the Constitution," a precedent must be set soon for future generations to reflect and improve upon. 
Delving deeper into the relationship between race and political history, Mr. Bouie also shared his insights on the historic Supreme Court case, Shaw v Reno, and its implications on the issue of gerrymandering, redistricting with the intent of benefitting a racial group, party, or other organization, in its entirety. In the holding of Shaw v Reno, the Supreme Court struck down racial gerrymandering as unconstitutional, but as we know today, gerrymandering has not completely disappeared from American politics. Instead, state legislatures defend gerrymanders from a partisan perspective, because the Supreme Court has established that partisan, not racial, gerrymandering is acceptable. Mr. Bouie pointed out that there is a fine line between the two distinctions, as certain racial groups are known to skew strongly to one political party. The solution, therefore, to gerrymandering is not simple. Preclearence, a process through which states and districts with a history of discrimination had to get approval for modifications to their voting blocks by the Department of Justice as stated in the 1965 Voting Rights Act, was struck down by the Supreme Court; gerrymandering has expanded since, in the name of politics not race, and has affected election outcomes in battleground states. Mr. Bouie, maintaining his line of thought on demystifying the Constitution, contended that Congress should find a new "formula" for preclearance that can be equally applied to all states. According to him, no matter the history of discrimination in the state, preclearence will set a uniform standard at the national level against gerrymandering. 
Finally, in his chapel speech to juniors and seniors, Mr. Bouie challenged students to apply foundational journalistic concepts to their everyday lives. Giving the example of how misconceptions can rapidly spread on social media, Mr. Bouie compelled students to embody the spirit of a journalist and ask questions to attempt to find truth. Moreover, the questions, as he stated, must come from both our internal and external curiosity; we must be able to answer questions that are inward-looking. In its sense, from a journalist's perspective, a question is asked not only for an answer, but also for an opportunity of self-reflection. This special self-reflection, which we do not commonly stumble upon, cultivates our personal humility and even more so our school's collective humility—found in our "One Team" motto. 
Leave a Comment
About the Contributor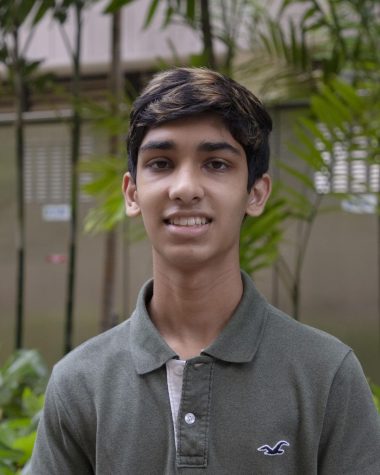 Devin P., Online Editor-in-Chief
Hi, I'm Devin! I am a junior and this is my fourth year as a member of the Imua Newsroom and I will be this year's Online Editor-in-Chief. I was previously...