'Iolani Einstien and Spielberg Club: Neurodiversity in Students
For five days a week at 'Iolani, our minds are crammed with new information from our classes that is imperative in achieving academic success. We manage the knowledge we gain by studying, which helps us to easily recall the information for quizzes and tests. Studying is a different process that varies from person to person, and for some people, learning and maintaining information can be a mentally taxing struggle. Neurodivergent people, or people with neurological differences, often find themselves troubled in the social, emotional and academic aspects of their lives. Neurodivergent people process information in a different way opposed to neurotypical people, or people who have a lack of these neurological differences. Some examples of neurodiversity include but are not limited to ADHD, autism and dyslexia. The social stigma surrounding these neurological disorders often attribute neurodivergent individuals as "stupid" or "slow", when in reality, this is not necessarily the case. We interviewed Kainoa '25, leader of 'Iolani's Einstein and Spielberg club that aims to provide a safe space for both neurodivergent and neurotypical people to share their experiences of learning in school.
In elementary school, Kainoa struggled with dyslexia. "I didn't have the greatest experience," he recalls. "I knew there were other kids like me who were also suffering, not well represented. I wanted to create a club so we could have camaraderie and a community where [neurodivergent people] can share ideas and advocate for ourselves." Kainoa named the club "Einstein and Spielberg" as a homage to the brilliant minds Albert Einstein, the famous scientist who had dyslexia and Steven Spielberg, a famous director who also has dyslexia. As the club's leader, Kainoa offers self-advocacy tips to the members and ensures that the students can vent about their school life in a comfortable environment. In addition to this, Einstein and Spielberg club members also plan for future improvements in the school to accommodate students with learning differences without infantilizing their neurodiversity or treating the student differently due to their differences. Overall, the club is open to anyone interested in learning about neurodiversity to understand how others can perceive and tackle tasks differently. 
Whether or not you are neurodivergent, Einstein and Spielberg welcomes anyone who is curious to learn more about their own ways of thinking and problem solving in order to take on challenges in both school and life.
Leave a Comment
About the Contributor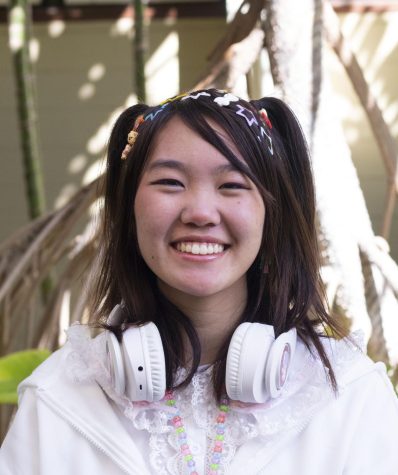 Kip G., Online Content Editor
Hi everyone! I'm Kip, this year's Imua Online Content Editor! I'm a junior, and this is my third year being a part of Imua. I joined this class in...