Written With Love: Calligraphy Club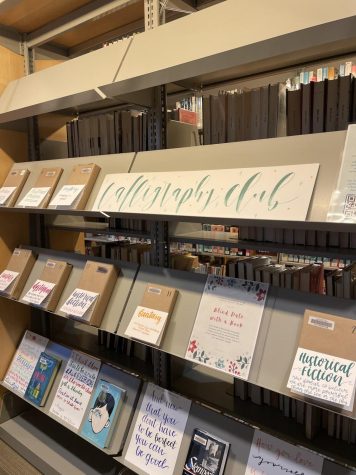 'Iolani School is known for its exceptional clubs that inspire students to reach their full potential through new and rewarding experiences. Among these programs is the 'Iolani Calligraphy Club, founded by Kaelyn P. '25 and Makayla P. '25, with Ms. Cate Waidyatilleka as their club advisor. This club is dedicated to promoting the art of calligraphy while also serving the community and the school through various activities and events.
Calligraphy is a visual art with a long history in many cultures around the world. The 'Iolani Calligraphy Club recognizes the value of this art form and seeks to share it with others. Members of the club learn the fundamentals of calligraphy and explore different techniques and styles. They also have opportunities to practice their skills through various projects and activities.
One of the unique aspects of the 'Iolani Calligraphy Club is its commitment to community service. The club members used their calligraphy and teaching skills to make a calligraphy workshop for 'Iolani's Leo Club. At the workshop, Calligraphy Club members taught their peers how to make their personalized cards and messages for people in need of encouragement or support. They also participated in events that benefit the community, such as making pamphlets for the Honolulu Zoo's Halloween scavenger hunt that encouraged children to appreciate animals.
An additional and rather impactful activity that 'Iolani's Calligraphy Club immersed themselves in is their calligraphy workshop at Hawaii's Institute of Human Services (IHS). At this shelter, not only did the women and children enjoy this form of art, but the club members and women were able to conjure meaningful and cherished memories and conversations. Sharing the gratitude of the impact that the workshop had on others, Kaelyn states, "For me, the workshop at the Women and Children's Shelter was very enlightening since I also come from a school that offers so many opportunities. I am also a member of the Key Club, and I've always been very passionate about human interactive activities. At the workshop I taught women and children of all ages. I talked to one woman in particular who had been in an accident, but before it she was very passionate about script, which is close to calligraphy. She told me of her appreciation for the workshop and I felt very fulfilled since the passion I had for calligraphy started the club that further was able to impact others so positively." Through these activities, the club members are able to use their talents to make a positive impact on others.
In addition to its community service efforts, the 'Iolani Calligraphy Club is also an active participant in school events. The club designs and creates signs and posters for various school functions, such as the "Blind Date with a Book" library project. In this unique project, the club members wrapped carefully picked novels and attached introductory notes on it. For example, if a student were to try this activity, they would pick a wrapped book of their choice, read the summary of the novel that is in the main protagonist's point of view, and then they'd start reading! 
With its dedication to calligraphy and community outreach, the Calligraphy Club leaders and members not only promote the art of calligraphy but also help to uplift the 'Iolani School community. Kaelyn and Makayla's leadership and vision for the club encourages students to use their artistic passion to make a difference in the world.
Leave a Comment
About the Contributor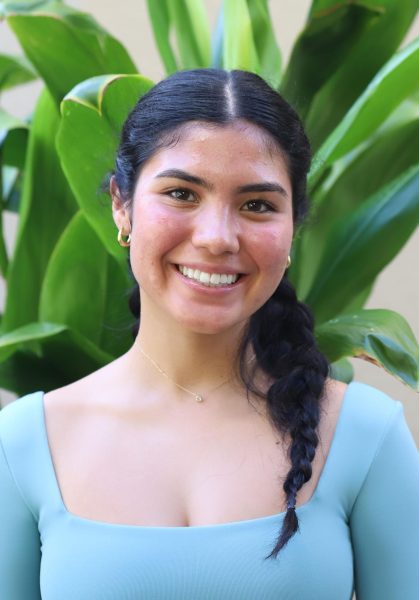 Taybr A., Staff
Hi, my name is Taybr Alexio, I am a junior and have been a part of Imua's staff for two years. I initially joined Imua because I enjoy writing and news...